Talent Africa
A FAMILY OF PERFORMERS
Actors - Dancers - Instrumentalists - Models - Vocalists


CLICK BELOW FOR:
ONLINE ENTRIES

NATIONALS 2022 PROGRAM

We are passionate about the performing arts and as much as we like to yield performers, it is of the utmost importance that they will have fun, make new friends and learn about the performing arts through our events.

Our stage is not too big for the novice performer, nor is it too small for the aspiring professional.
Highest Achievement:
To refine talent, performers will have to compete against tough competition firstly on provincial level, and then on a national level with the final event being an international competition. Performers will be subject to strict judging by professionals in each form of the Performing Arts. When performers receive top awards they will feel satisfied that they have achieved the highest place in South African Performing Arts based upon international standards.

2022 ANNOUNCEMENT:
Dear Family Of Performers

We at Talent Africa are excited for the 2022 performing year

Below are the dates for the Talent Africa Regional qualifying events for 2022:

Regional Dates:

Freestate - 23 July
Capetown - 18 June
Vaal - TBC
Pretoria - 24 & 25 June
Mpumalanga - 30 July
Limpopo - 9 July
North West - TBC
KZN - TBC
NEW CASTLE - 11 June
Northern Cape - TBC
Southern Cape - 13 August
Namibia - PLEASE CONTACT Luzaan, +264 811 461 734
Richardsbay - 6 August

Entry Fees:
Entry Fees - 2022 Regional Events:

SOLO Fees : R190 per item
SOLO Fees : R380 for 2 items
SOLO Fees : R450 for 3 items
SOLO Fees : R100 per additional item


DUET Fees : R320 per item (R160 per person)
SMALL GROUP (3 – 9 MEMBERS) FEES: R160 PER PERSON PER ITEM
LARGE GROUP (10 – 19 MEMBERS) FEES: R120 PER PERSON PER ITEM
PRODUCTION GROUP (20+ MEMBERS) FEES: R90 PER PERSON PER ITEM




NATIONAL EVENT:

Nationals will be hosted in the September / October school holidays (Pending date and venue confirmation)
Entry Fees - 2022 Nationals:

Nationals competitors qualify for FPASA Provincial Colours
SOLO Fees – 1 ITEM : R300 (Excluding Photogenic and Creative Works)
SOLO Fees – 2 ITEMS : R600 (Excluding Photogenic and Creative Works)
SOLO Fees – 3 ITEMS : R790 (Excluding Photogenic and Creative Works)
Each Additional Solo stage item: R200
PHOTOGENIC : 1 Item R200
PHOTOGENIC : 2 Items R400
PHOTOGENIC : 3 OR MORE ITEMS : R150 PER ITEM
CREATIVE WORKS : 1 Item R200
CREATIVE WORKS : 2 Items R400
CREATIVE WORKS : 3 OR MORE ITEMS : R150 PER ITEM


DUET Fees : R600 per item ( R300 per person)
SMALL GROUP (3 – 9 MEMBERS) FEES: R250 per person per item
LARGE GROUP (10 – 19 MEMBERS) FEES: R180 per person per item
PRODUCTION GROUP (20+ MEMBERS) FEES: R150 per person per item

Miss International Princess Pageant - June / July.
The South African qualifying pageant opens a doorway to a wonderful pageant experience in New York City / Connecticut. Be a part of a wonderful family of models experiencing the differences between South African and American pageant culture.
International Competitions


International competitors qualify for FPASA National Colours

Mediterranean Legends - July 2023
The International festival-competition-tour Mediterranean Legends (Legends of the Mediterranean) – runs along the route Barcelona – Costa Brava (Spain) – Cannes (France) – Nice (France) – Monte Carlo (Monaco) – San Remo (Italy). The festival is unique in its scope and richness of programs. Contestants will see remarkable places and events, become familiar with the cultures of Spain, France, Italy and visit the Principality of Monaco.

MEDITERRANEAN LEGENDS – an unforgettable experience!

The concept of the tour is to provide a Festival atmosphere along with a prestigious contes. The festival provides an ideal opportunity to take part in international creative competitions, a winner of the international competition, learn from others, experience the sights and towns of the Mediterranean coast and get acquainted with the four Mediterranean countries in one trip. They will feel the atmosphere of this international event by visiting the workshops, participate in joint performances, flash mobs, quizzes and discos for the participants.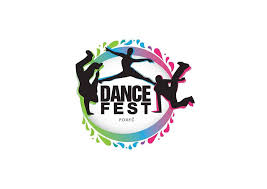 Serbia - November 2023
Dance Fest Novi Sad is one of the leading renowned international dance competition that connects dance enthusiasts, dancers, coaches, choreographers and world class experts coming from this area. The goal of this festival is to create atmosphere to promote young talents and authors, exchange of ideas and support dance artists as well as dance art. All participants will have a chance besides dance, to show their national, traditional and cultural heritage. This festival has competitive and entertaining character.

STARS OF THE UNIVERSE (Date to be confirmed)
INTRODUCTION
At STARS OF THE UNIVERSE we are passionate about the performing arts and as much as we like to yield performers, it is of the utmost importance that they will have fun, make new friends and learn about the performing arts through our events
Our stage is not too big for the novice performer, nor is it too small for the aspiring professional
To refine talent, performers will have to compete against tough competition on an international level. Performers will be subject to strict judging by professionals in each form of the Performing Arts. When performers receive top awards, they will feel satisfied that they have achieved some of the highest placing in Performing Arts based upon international standards
Participation in an international competition inspires creativity, originality and a steadfast identity in who one is as a performer and person as a whole. Preparation on this level teaches performers dedication, discipline and sacrifice to their craft for the overall improvement on a personal and professional level. It also encourages a healthy sense of competition in aspects of both winning and losing

Due to the Covid situation and with everyone's safety as the highest priority:
All Talent Africa Regional Qualifiers and Nationals will be available both as live event, should restrictions remain favourable  or via video ( Virtual)
Every performer has the right to decide on video entries even if a live event is available
Should you choose a live event where available,  after payment is received for entries, contestants will receive a link to upload their backtrack music. For dancers, vocalists, instrumentalists where needed

If you prefer to submit a video entry rather than attend and perform at a live event,  or if no live event is not  available in your area, once you have entered and payment has been received, you will receive an email with a link to upload your video

Should a live event be postponed due to Covid we will notify all live contestants that their respective performances for that event will be postponed to a more suitable date and will be given a choice to move entries to the next available region or qualifying event, or submit a video for their performances by date of no later than 4 weeks from such a postponement

All video performances will form part of the live event  program, and will be viewed by judges, spectators and fellow contestants in attendance at such a live event.

For any more info, please email marketing@talentafrica.co.za , admin@talentafrica.co.za or melanie@talentafrica.co.za or join one of our WhatsApp groups to stay updated

Stay safe
Keep practicing


Kind Regards,
The Talent Africa Team


Banking Details:
BANKING DETAILS FOR ENTRY FEES: (PLEASE USE YOUR CONTESTANT NUMBER AS PAYMENT REFERENCE)

BANK: NEDBANK
BRANCH: CLEARWATER
ACCOUNT NAME: SLAP PRODUCTIONS
ACCOUNT NUMBER: 1021344893
ACCOUNT TYPE: CHEQUE ACCOUNT
BRANCH CODE: 182505
REFERENCE: YOUR CONTESTANT NUMBER



CLICK BELOW FOR:
ONLINE ENTRIES

CLICK BELOW FOR:
South African government's Covid-19 portal